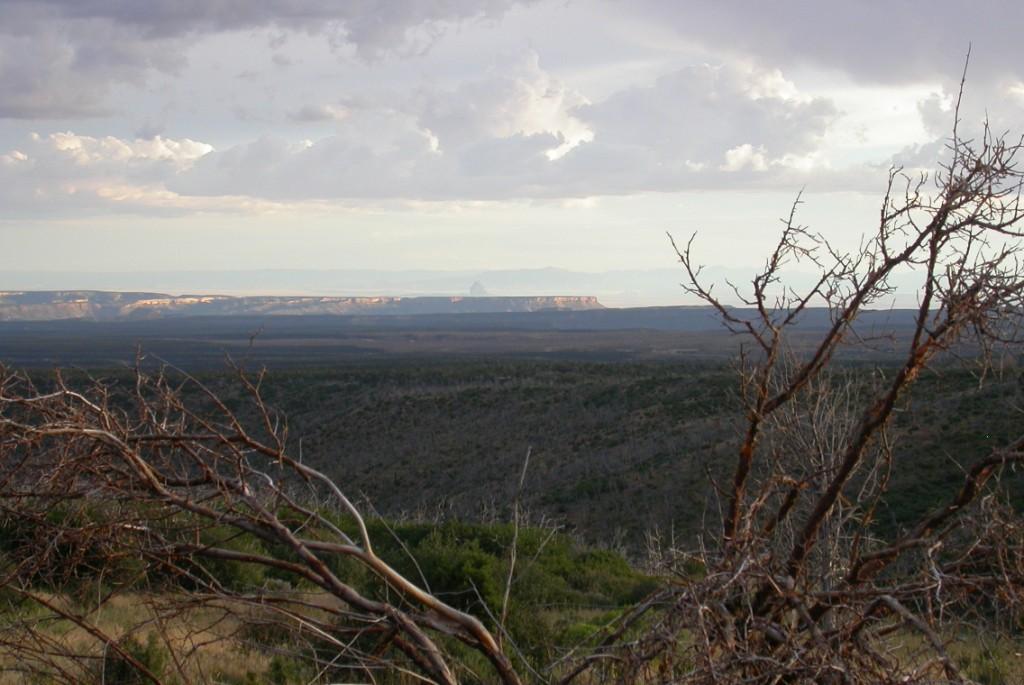 Bruce and Sara as National Park Rangers at
Mesa Verde National Park
More Pictures of Hikes and Weekend Explorations
---
Another page of pictures from the last few weeks.
Everyday we drive up and down from our campground at the entrance of Mesa Verde NP to the museum and headquarters area where the cliff dwellings are located. It takes almost 45 minutes each way, it's part of the reason our days are usually 11 hours long from the time we leave until the time we return, and there's been construction delays all summer. Nevertheless, we enjoy the constant changes caused by differences in sunlight and clouds, we still are awed by what we see everyday, and we still find ourselves saying, "Wow! Look at that!" The picture above is the view looking south from almost all the roads in the park....looking towards the end of the mesa and towards Shiprock.
Sharktooth Pass
Then on one of our days off we hiked up to the Sharktooth Pass which is next to Mount Hesperus and north of Mancos. It's a pass we see everyday from Mesa Verde, and eventually we felt we had to climb it. In elevation it was about 12,000 feet, we hiked on a perfect day, and just when all the wild flowers came into bloom!
| | |
| --- | --- |
| A typical view along the trail | Oliver---taking a break during our hike |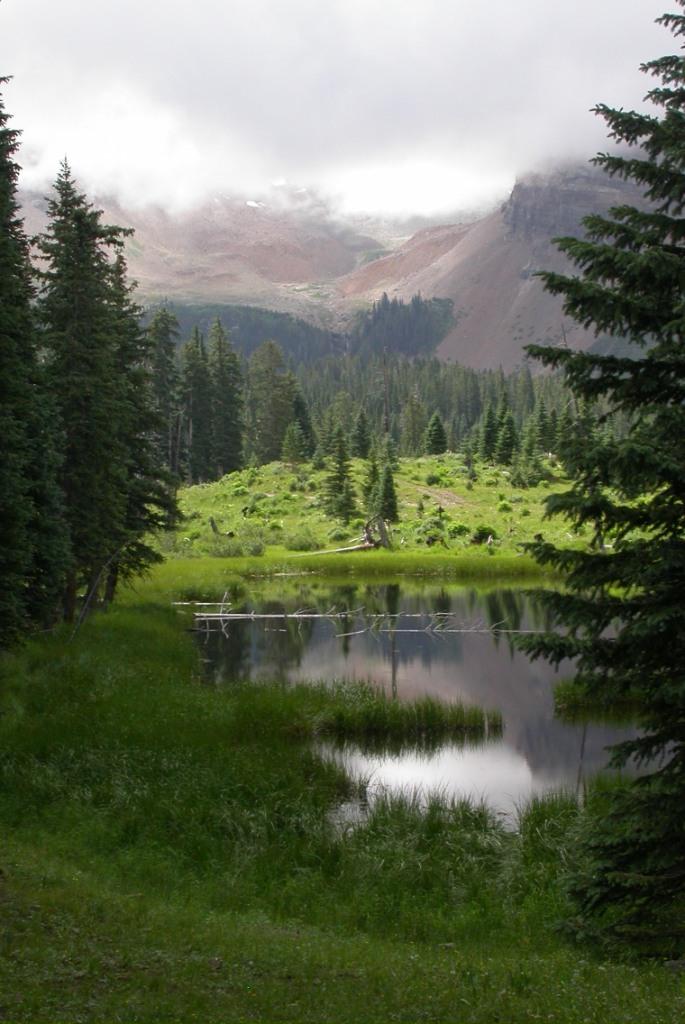 A pond along the way!
On another weekend, we drove to Chama, NM to go on the Cumbres and Tolec Railroad. The C&T RR is an excursion train that runs from Chama, New Mexico to Antonito, Colorado. And on the way back, we also visited and drove up to Wolf Creek Pass---one of the few and very well known passes through the mountains in this area.
Views from driving over the Wolf Creek Pass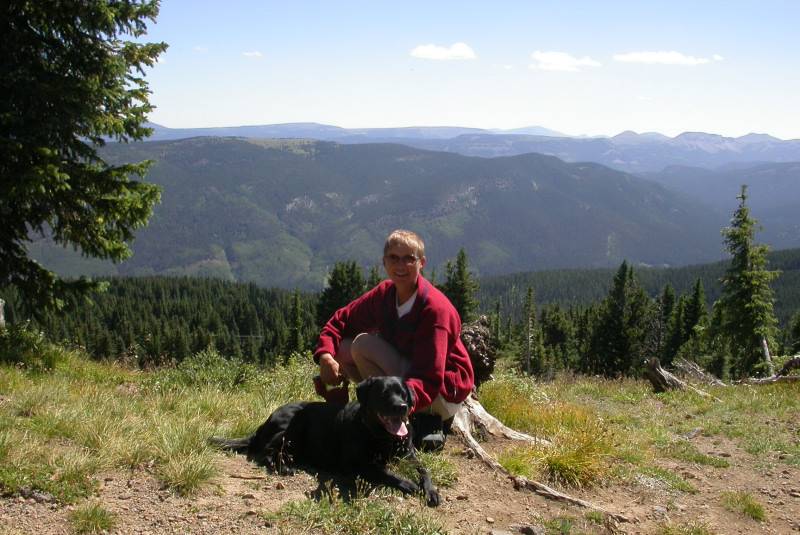 Sara and Oliver taking a break along the trail
(at Wolf Creek Pass)
Pictures from our one day trip on the Cumbres and Tolec Railroad The C&T RR is an excursion train that runs from Chama, New Mexico to Antonito, Colorado.
Aspens along the C&T Railroad
As you can see, we are still having fun, we still enjoy each day, and we still feel very, very lucky to be here!
---
Go to the next page..... Our "Vacation" to Arches and Canyonlands
Return to opening page Bruce and Sara at Mesa Verde National Park
---
If you don't want to receive these updates or know of anyone who should be included, please let us know!