| | |
| --- | --- |
| | |
Bruce and Sara as National Park Rangers at
Mesa Verde National Park
Hikes, Day-Trips, and Weekend Explorations
---
We love working as seasonal Park Rangers! And part of the fun is having "weekends" free to explore different parts of the country, and having time to explore new sights and visit new places. And here are some pictures of a few of those new experiences.
Of course, as part of our "job" we hiked a number of trails in the park. For instance, there's the Knife Edge Trail from where we took the first two pictures on this page (above) and this turkey.
| | |
| --- | --- |
| A typical Mesa Verde turkey! | Typical flowers along the Knife Edge trail |
Another trail here in the park is the Petroglyph Trail which at first we took so we could see the petroglphs at the end of the trail. Very quickly, however, we realized the trail was far more....with outlooks and views that were beautiful!
| | |
| --- | --- |
| Views from along the Petroglyph Trail | Views from along the Petroglyph Trail |
And, of course, there's the petroglyphs!
Traditional Petroglyphs
Traditional Petroglyphs
Besides hikes within the park, we've also ventured out to see other sights---for instance, a day around the local San Juan mountains which took us through Silverton, Ouray, Telluride and back along the Dolores Creek and River.
| | |
| --- | --- |
| Some of the San Juan Mountains | More of the San Juan Mountains |
| | |
| --- | --- |
| The Durango-Silverton train getting ready to leave | The trains in Silverton |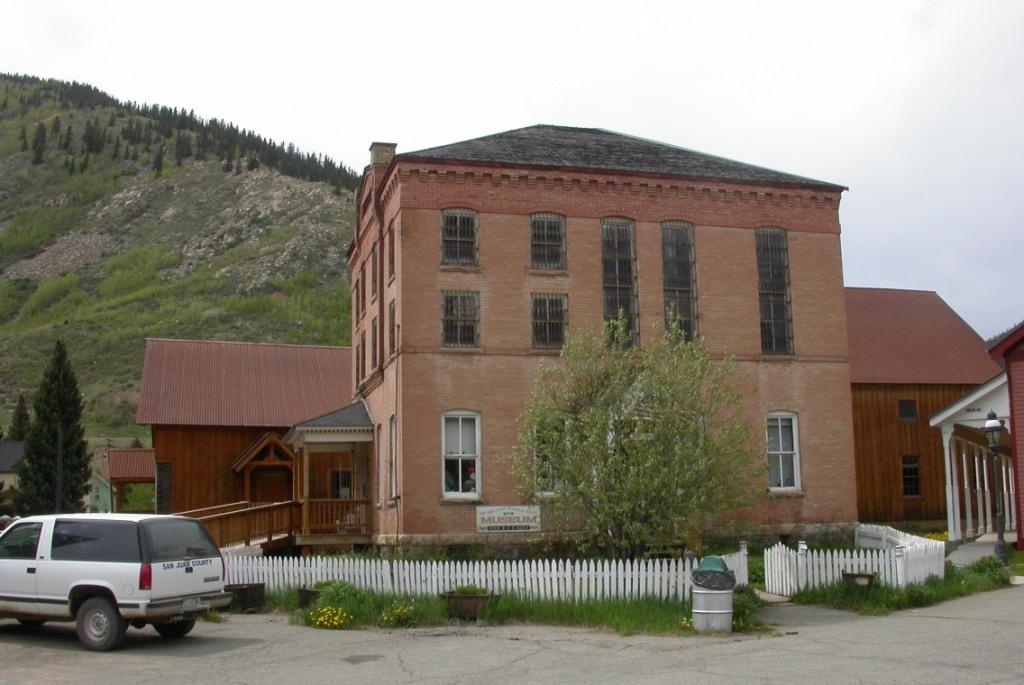 The jail in Silverton where Becky and Brian once spent a few minutes
| | |
| --- | --- |
| Some of the San Juan Mountains on the way back | More of the San Juan Mountains |
We've also enjoyed visiting places like the Crow Canyon Archeological Center and the Anasazi Heritage Center, along with some of the many archeological sites in the area where excavations continue!
Archeologist digging up an ancient burned kiva so they can use
detrochronology to determine when it was built.

Another archeologist working in a midden (gargage pile)
left over from hundreds of years ago.
When we began this adventure of working as Park Rangers, our hope was to see and experience different parts of the country. And by living in an area for several months and by talking to many people who live here, and by spending as much time as possible "exploring", we are doing that! And it's been fun!
---
Go to the next page..... More Pictures of Hikes, Park Events, Day-Trips, and Weekend Explorations
Return to opening page Bruce and Sara at Mesa Verde National Park
---
If you don't want to receive these updates or know of anyone who should be included, please let us know!