Bruce and Sara as National Park Rangers at
Cape Hatteras National Seashore
April 16, 2006
---
Our first Easter morning in North Carolina.
The Moon and the Lighthouse Before the Sun 2006
The Buxton Community Gathering for the Easter Sunrise Service 2006
Easter Sunrise 2006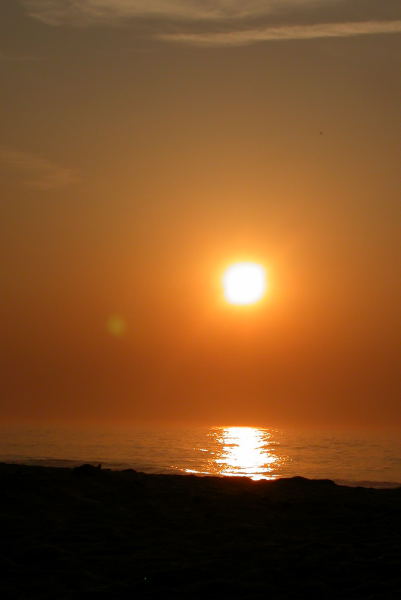 Easter Sunrise 2006
Easter Sunrise 2006

After the community sunrise service at the original lighthouse site (the historic lighthouse was moved 2900 feet in 1999) and a beautiful sunrise and hike to the new lighthouse location, we reported to the visitor center to be "volunteers" for a day.
And thus our lives here at Cape Hatteras National Seashore have begun!
---
Go to the next page..... Bruce and Sara Start as Park Rangers
Return to opening page Bruce and Sara in Cape Hatteras
---
If you don't want to receive these updates or know of anyone who should be included, please let us know!